Australian Muslims are among thousands worldwide joining the social media campaign #NotInMyName to condemn the Islamic State and Islamic extremists.
The campaign was originally launched by UK charity Active Change Foundation, following the murder of British aid worker David Haines, and aims to denounce extremism and terrorism, while reminding people that the group ISIS does not represent Islam.
Social media pages such as Twitter, Facebook, and Instagram has seen thousands of messages of support from devout Muslims:
"ISIS does not represent Islam. Educate yourself | #NotInMyName"

"As muslim we know or should know that the blood of the people is sacred, all people. ISIS does not represent me #NotInMyName"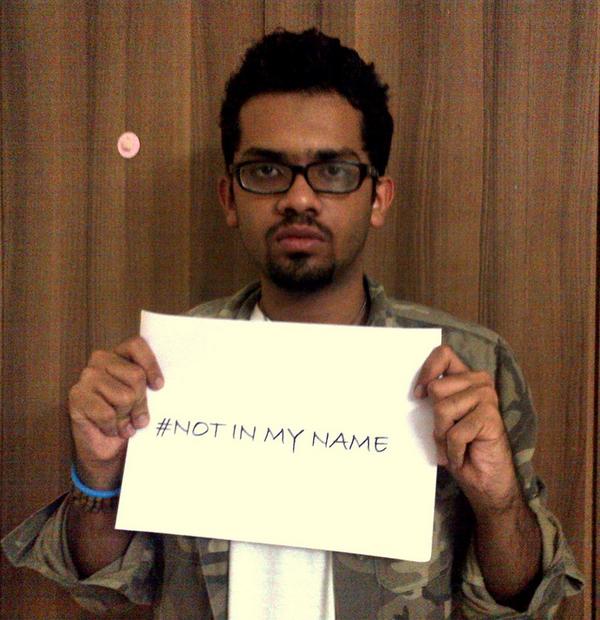 "how would you feel if you were judged based on other people's actions just because you have the same religion? #NotInMyName"

"ISIS is not Islam. #NotInMyName"

"Muslim From #SaudiArabia and I am raising my voice to say that "ISIS does not represent Islam" #NotInMyName#PeaceDay "

"Not supporting #ISIS and not supporting any use of terrorism or barbaric violence in the name of #Islam#NotInMyName"

"We Muslims condemn ISIS's horrible actions. These terrorist doesn't represent our religion. #NotInMyName"

"ISIS, al-Qaeda. The Taliban and 9/11 do not represent me or my religion #notinmyname"

"Ya Allah, I pray that not one of my tax dollars is being used to bomb #Iraq once again #notinmyname"

"True Islam teaches that forgiveness is the highest level of strength, and revenge is the highest level of weakness #NotInMyName"
The campaigns website urges Muslims to use "#NotInMyName" on Twitter "to denounce their violent actions in your own words." "Let your voice be heard rejecting the ideology of hate." the advocacy group said.
Accompanying the website is a minute-long YouTube video calling for all Muslims – men, women, and children, to condemn ISIS:
"The ISIS does not represent Islam or any Muslim, because it's totally un-Islamic, because you're killing innocent people, because you're unjust. We must all unite together and try to stop this group from damaging Islam and damaging Muslims,"
"Because your leader is a liar."
The #NotInMyName campaign is spreading like wildfire on social media, with the video gaining 60,000 views in its first week. It is hoped that the campaign will help to reduce confusion on the part of those who connect all Muslims with acts of extremism. It is also hoped to encourage all Muslims in the fight to stop extremist groups and to advocate peace and prosperity in the name of Islam.
Pope Francis also joined the cause, quoting his predecessor John Paul II on Twitter with: "To kill in the name of God is a grave sacrilege."
#notinmyname is open to all Muslims of every country. Go on social media and use the hashtag #notinmyname to tell the world that ISIS does not reflect your faith.